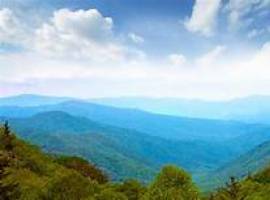 April 23, 2020
Pigeon Forge is ready to welcome back some popular events! As you make plans to attend these events, purchase your show and attraction tickets here today!
Corvette Expo: Event has been postponed from March 20 – March 21 to May 29 – May 30
Pentecostal Fire Youth Conference: Event scheduled for April 2 – April 3 at The LeConte Center has been cancelled.
Pigeon Forge's Chuck Wagon Cookoff: All event activties, including lunch, the Saturday evening concert, Sunday's breakfast and Cowboy Church, on April 4 and 5 has been cancelled
The 22nd Annual Spring Smoky Mountain Trout Tournament: Event scheduled April 4-5 has been postponed to June 13-14
The Pigeon Forge Spring Rod Run: Event has been postponed from April 16-18 to June 11-13
The Women of Joy: Rise Up 2020 Tour: Event scheduled at the The Leconte Center has been postponed from April 24-26 to June 5-7
Wilderness Wildlife Week: In the best interest of our Wildlife Wilderness Week family, this year's event (previously scheduled for May 5-9, 2020) is cancelled. Event dates for next year are are Feb. 2-4, 2021, at the Ramsey Hotel & Convention Center.
The Music in the Mountains Parade: The 2020 Music in the Mountains Spring Parade (scheduled for May 1, 2020) is postponed, not cancelled. The rescheduled date will be announced very soon. The vent will most likely be celebrated with a summer parade this year. The promise of music and entertainment gives us all an occasion to look forward to during the coming weeks.